our drivers
Transfer in Crete gives a great priority to the safety of transportation.
That's why we choose our partners very carefully. Respecting you and your right to relax and have fun during your holiday, we offer high quality transfer services based on highly trained drivers and modern, safe vehicles.
Book your airport/port transfers or any excursion with Transfer in Crete and find out that our drivers are very qualified.
They speak English and German and are aware of every destination of Crete. They are also polite, patient, responsible and ready to give you the best advice.
Trust them and enjoy your vacations in Crete!
Kostas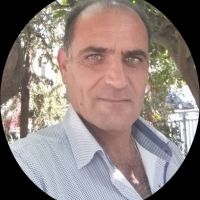 Kostas is the owner of the company. He has been dealing with transfer services for over twenty years. He is highly qualified, very kind and responsible. His professionalism guarantees high quality transportations. Plan your transfers and let him do the rest for you.
Vasilis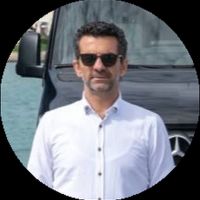 Vasilis has been working with us for many years. He is a licensed driver with great experience in transfer services. He is very friendly, kind, helpful and willing to solve any problem or answer any question you might have. He always does his best in order to make your travel unforgettable!
Litsa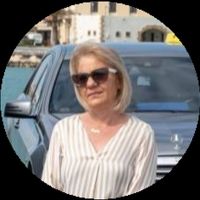 Litsa has a great experience in transfer services.She is a licensed and qualified driver.She is very polite , friendly and willing to do her best in order you to enjoy your transfer.